New name, same great service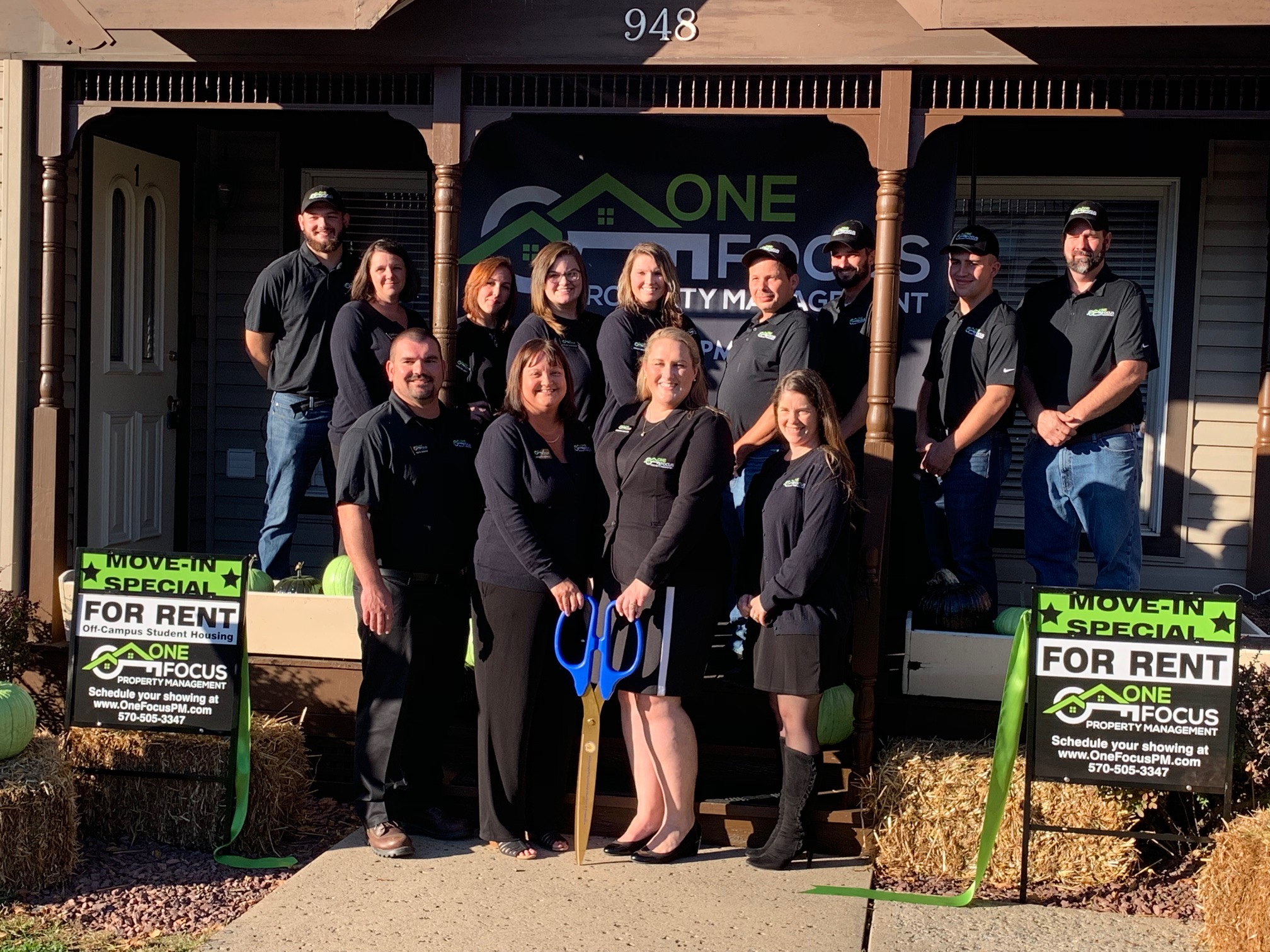 Fish Property Management is proud to announce their re-branding and new identity as One Focus Property Management. The new brand will provide a clear differentiator for their clients, tenants, and the community ensuring the property management services company is distinguishable from their other related real estate companies and divisions bearing the Fish name.
"We're very excited to launch One Focus Property Management," said Jennifer Ruelens, co-founder and vice president. "We have built this company over the last seven years and expanded from Williamsport into the Lock Haven marketplace. Our two-county footprint will expand in the near future as we plan to extend our service offerings into the surrounding areas."
Those searching for a rental property have sometimes confused Fish Property Management's website and listings with Fish residential and commercial sales listings on the web. The goal is to eliminate this confusion and streamline the connection to property owners seeking management services and prospective tenants looking for their next rental home.
"We started Fish Property Management with a goal to offer a full scale of professional management services unique to the region," added co-founder, Brent M. Fish. "Through our advanced technology, marketing, reporting, and first-rate staff we have accomplished this. Rebranding the company allows us to advance our growth plans."
For the property owners using One Focus Property Management's services, we offer full-service support including marketing, tenant screening, rent collection, maintenance, financial reporting, and an eviction protection guarantee. For our tenants, we specialize in residential, storage, and commercial rentals and student housing for local college students.
"Our goal is to make the process of investing in the rental property market as easy and stress-free as possible," continued Ruelens. "Our team of 15 employees includes staff in accounting, maintenance, leasing, and property management. The entire team is focused on risk reduction and maximizing returns for our clients and providing safe, clean rental homes for our communities."